Wishing You An Eco-Friendly Christmas!
Wednesday, 10 November 2021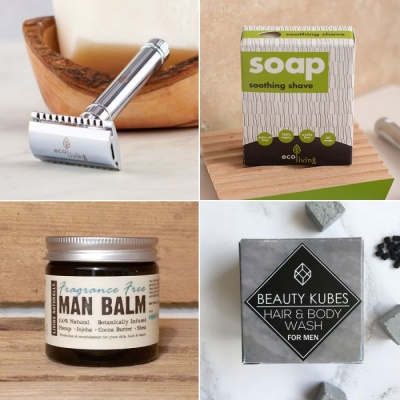 By Sarah Allen
Christmas is possible without plastic packaging, pointless presents and planet-wrecking gifts. Here are a few ideas to get you started, feel free to share your tips in the comments.
Cards
So often these are packaged in plastic boxes and many are decorated with glitter. Although a bit of Christmas sparkle may seem harmless, most glitter is tiny pieces of plastic and best avoided. How about sending your Christmas messages on plastic free, recycled paper instead? You can go one step better and get these lovely cards which are printed with non-toxic inks. Not only are they made out of eco-friendly materials but they also help the environment by planting one tree for every card purchased through the Eden Reforestation Project. With each card there's also a special seed token provided which can be used to grow beautiful flowers that help encourage bees and other similar wildlife.
Presents
With the shops full of over-packaged presents it's easy to despair and feel this is the only option available! However there are plenty of eco-friendly ways to spoil your loved ones; here are a few ideas: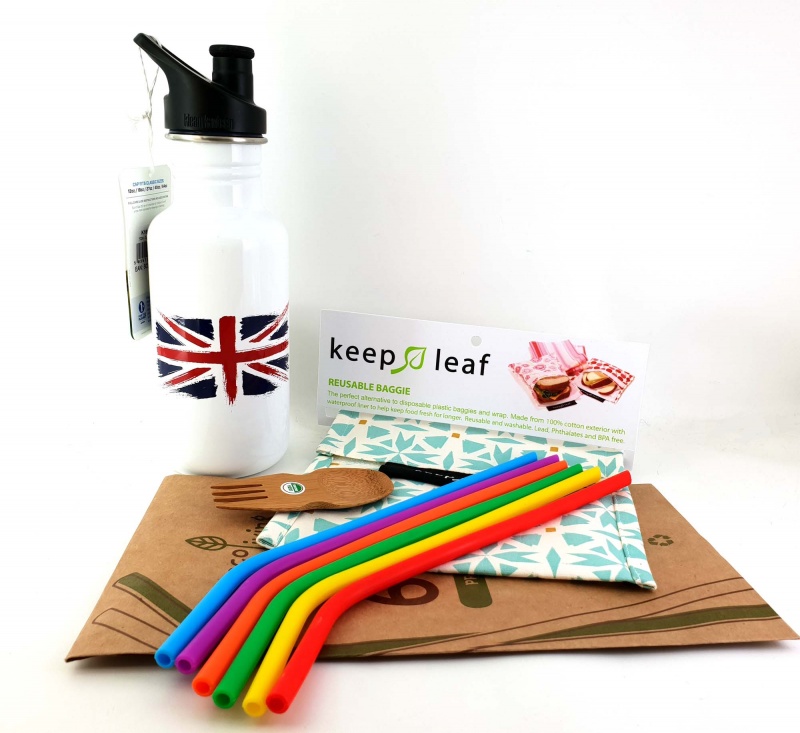 A Zero Waste Lunch Set is an ideal present for anyone looking to reduce their waste and is a great way to help a friend or family member on their zero waste journey or introduce them to reusables. This set contains a Klean Kanteen reusable bottle, six silicone drinking straws, plus carry pouch and plant-based straw cleaner, an organic bamboo reusable spork and a reusable sandwich bag. With 30% off the RRP you are getting a bargain, the planet is happy and the recipient is all set to go back to work or school after Christmas with a zero waste lunch!
For the man in your life (husband, partner, father, grandad, uncle, friend etc.) how about a grooming set? The Beard Bundle is an ideal gift set for a beard lover! This 100% natural set contains Beard Balm and Beard Oil and is made in the UK. Or for those who prefer to shave, how about taking the plastic out of shaving and treat them to an Eco Shaving Gift Set? This makes shaving a joy with a beautiful chrome reusable safety razor (handcrafted right here in the UK), a handmade vegan shaving soap bar that comes in compostable packaging, organic man balm (an award winning moisturiser – which can, of course be used by women too) and Beauty Kubes organic plastic-free shampoo and body wash.
Not all glitter is made equal! If your child, friend or relative can't get enough sparkle help them achieve this in an eco-friendly way with biodegradable glitter. This is packaged in a recycled cardboard box and includes a bamboo brush to apply the glitter, organic aloe vera gel as well as the certified compostable, premium grade cosmetic glitter. Suitable for use on the face, body and hair as well as for arts and crafts projects such as soap and candle making. Instead of giving this away you might be tempted to keep it yourself and use it to make some lovely handmade gifts or Christmas cards.
Travelling has been difficult this year but if you have friends with a wonderlust they are hoping to follow in 2022 help them achieve this with less waste by gifting them an Eco Traveller Gift Set. This is a perfect combination of eco products for those like to get away. It includes a 100% plant based toothbrush, a handmade travel soap bar in plastic-free packaging (ideal for hands, body, hair and light laundry), handmade vegan shaving soap, toothpaste tablets and reusable organic bamboo spork.
This is just a small selection of ideas to get you started when thinking of Christmas presents. It'd be great to hear about the best eco-friendly gift you have given or received.
Wishing you a very Merry (planet-friendly) Christmas!