Homemade Chickpea Tofu and Chickpea Shampoo
53 Comments
11 June 2016 |
Jo
I took a trip to Southall in London yesterday to try and purchase unpackaged spices. Was hoping I could use my cloth bags and buy the spices by weight. Unfortunately, I did not have any luck finding unpackaged spices, so will need to venture into London to find a place where this is possible. Please let me know if you know anywhere.
However, I did manage to use my stainless steel cups and containers to buy sweetcorn from street stands and samosas without any questions. Avoiding polystyrene and plastic packaging.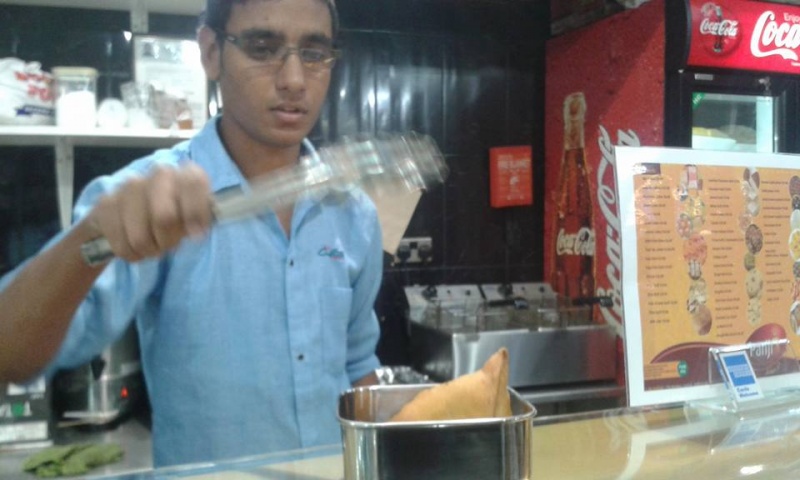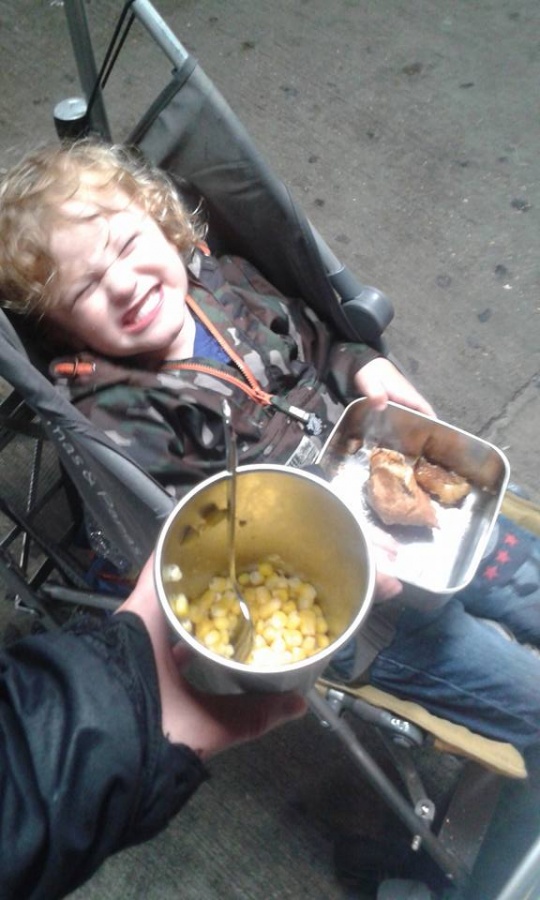 So anyway, only managed to pick up Gram Flour which was on my shopping list. With this I can make chickpea tofu and shampoo!
By the time we came home the weather was very wet and raining, time to cook and wash our hair before bedtime.
Chickpea Tofu costs pennies to make and also saves a lot of waste compared to buying packaged tofu. It's also a good source of protein.
Ingredients:
140g Gram Flour (Also know as Chickpea Flour, Besan Flour or Garbanzo Bean Flour)
1 tea spoon of salt
560ml of water
1/2 tea spoon of Turmeric
2 Tbsp of Sunflower Oil (or can use Vegetable Oil, or Canola Oil
You also need two bowls, a sieve and pan.
To start, put half of the water in a mixing bowl and half in a pan. Heat half the water in a pan over a low heat.
Add the Gram Flour, salt and Turmeric to the water in the mixing bowl.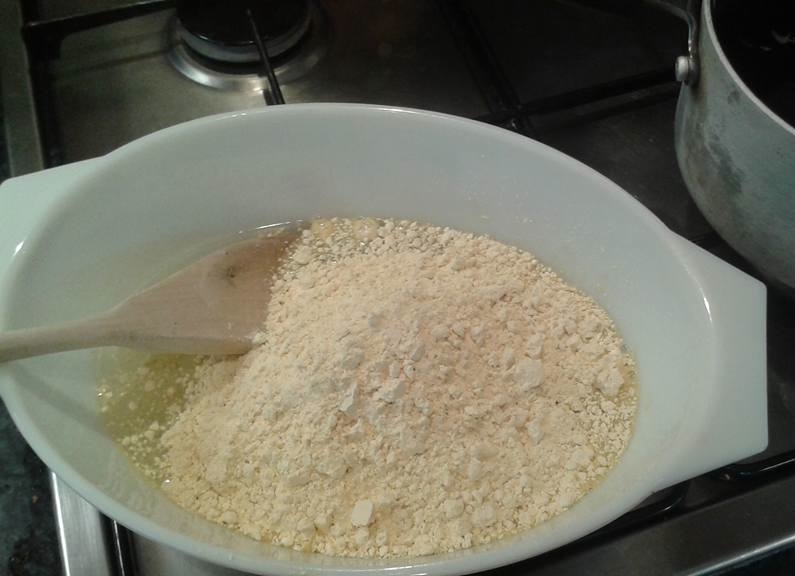 Mix together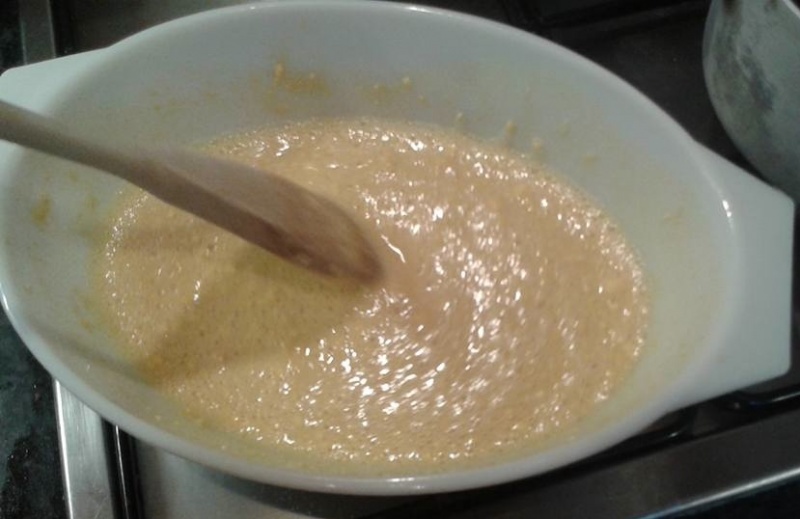 Grab the other bowl and sieve the mixture through to this second bowl. This is to remove any lumps.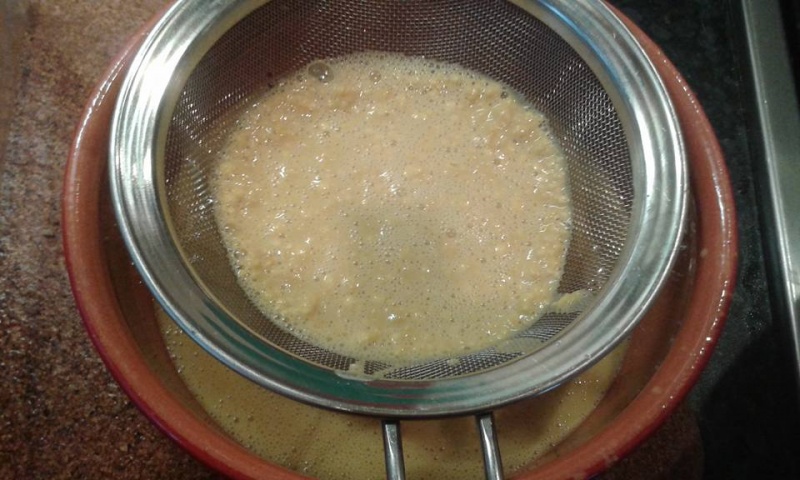 Mix with a spoon as you sieve. Nothing gets wasted. Then repeat back to your mixing bowl - Sieve the mixture a second time, back to the mixing bowl.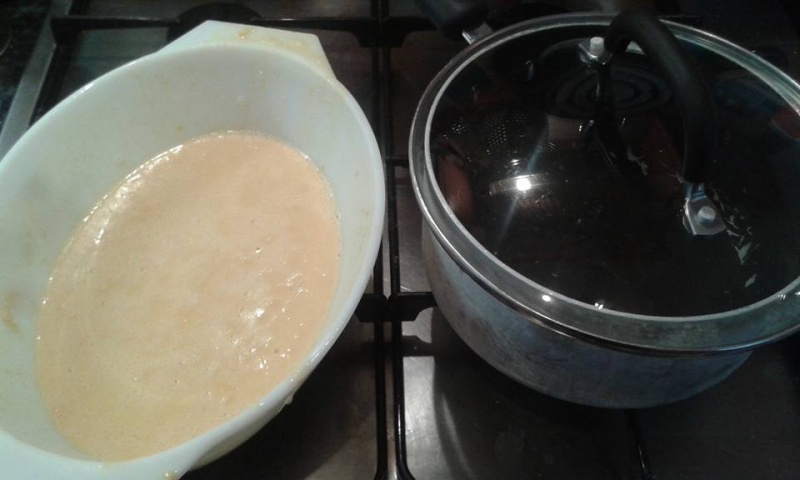 Now add the mixture to the pan of hot water on the stove.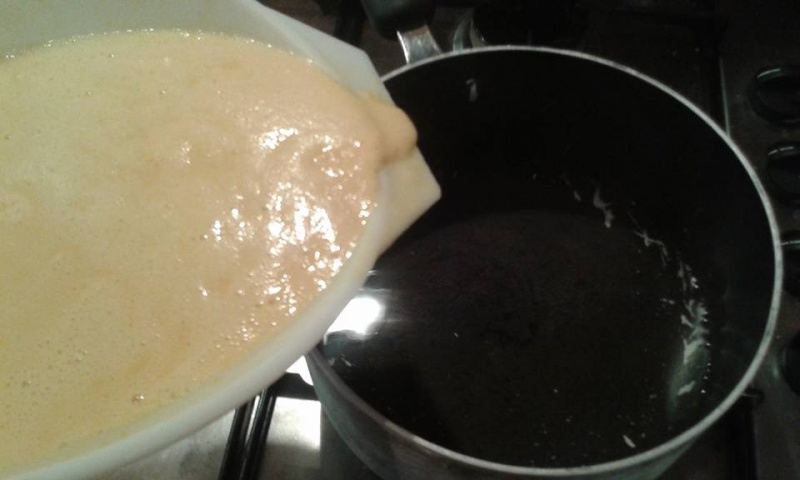 The mixture seems very running. Keep mixing over the stove, it will start to thicken.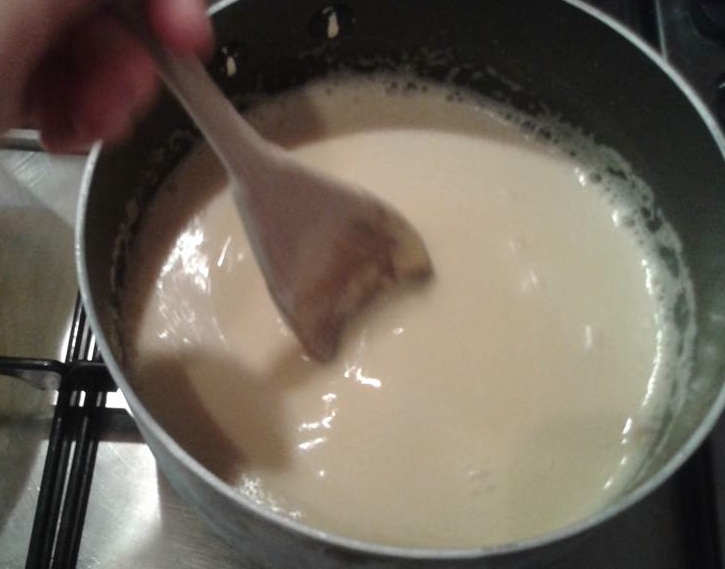 When the mixture starts to thicken add the oil. Then keep mixing.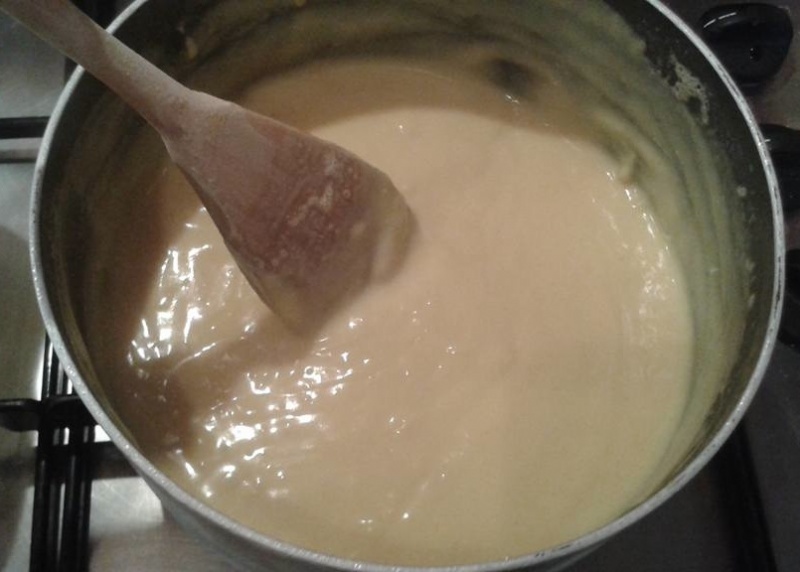 Once the mixture is smooth and thick, pour it into a glass or metal container. Smooth out the surface if you like. However, it doesn't have to look pretty as the underside will set smooth.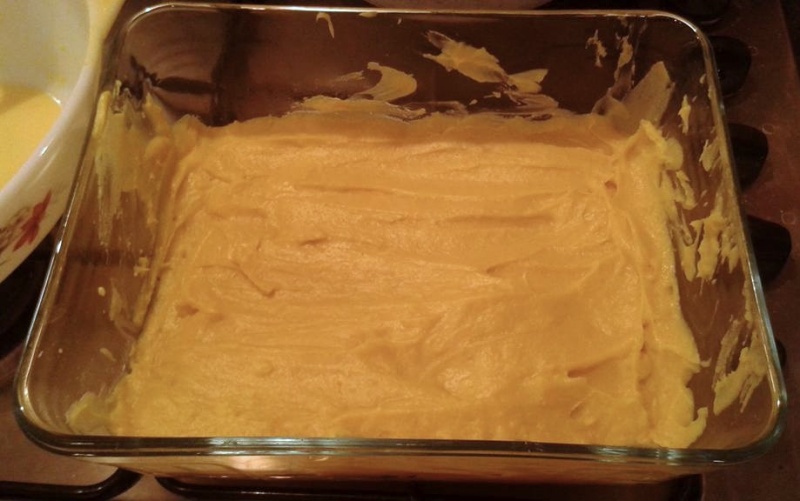 Pop the container in your fridge to set for around 1 hour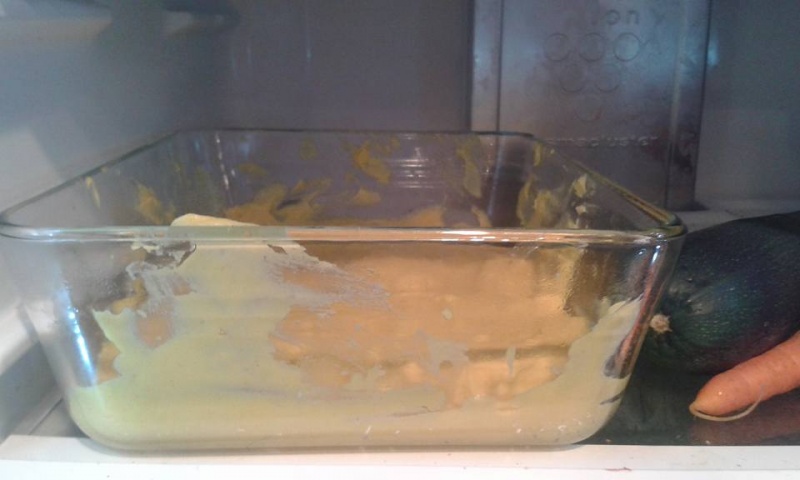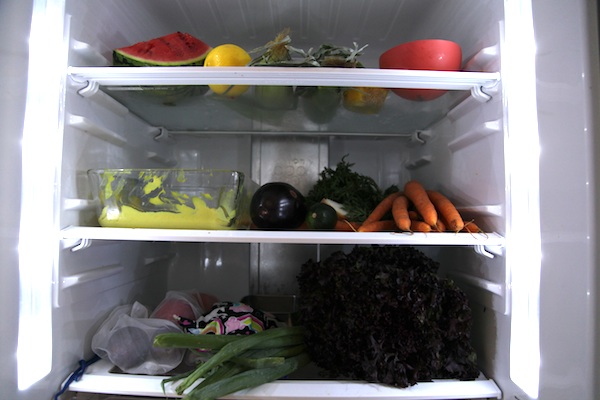 Then cut and slice and add to your desired dish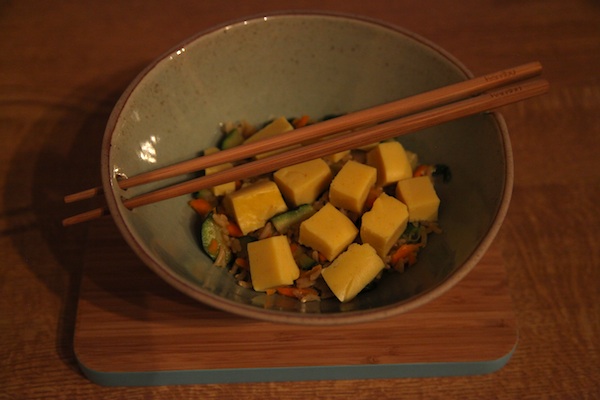 It is very tasty, a great replacement to soya tofu too.
So, as it was raining I decided to use the rainwater to my advantage and shampoo my hair with gram flour. A Gram Flour wash is a natural way of absorbing grease and the apple cider vinegar should leave your hair feeling smooth and conditioned. Rainwater is also a nice relief from washing my hair in our very hard water.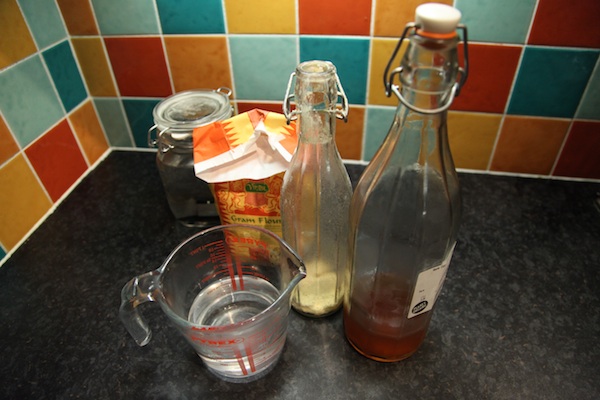 Ingredients:
1 tablespoon of Gram Flour (Also know as Chickpea Flour, Besan Flour or Garbanzo Bean Flour)
250 ml of warm water
Two tablespoons of apple cider vinegar (I used raw, organic and unpackaged, sorry don't mean to rub it in!)
A glass bottle (Can also use a reusable sports bottle or an empty shampoo/shower gel bottle.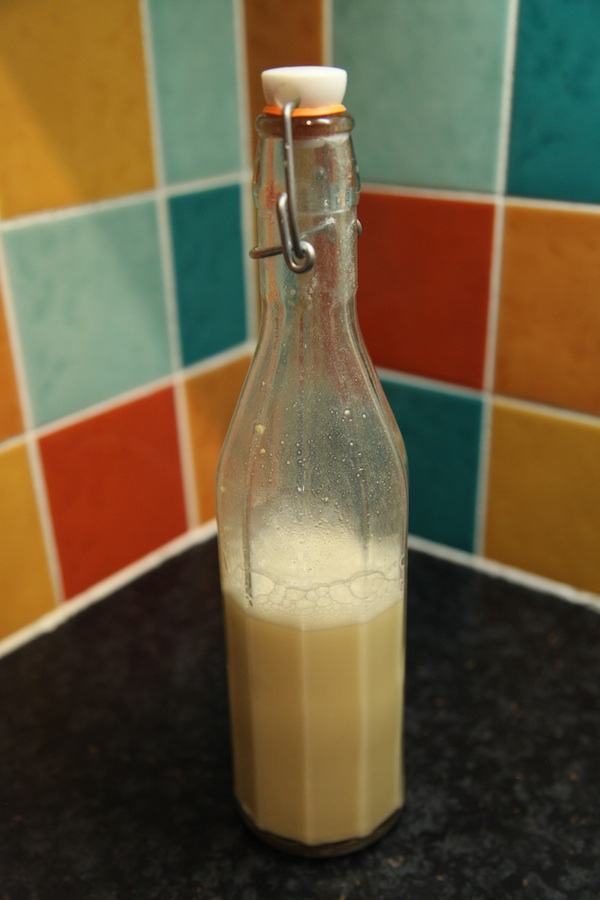 Add Gram Flour, Vinegar and water to the empty bottle and shake, shake, shake!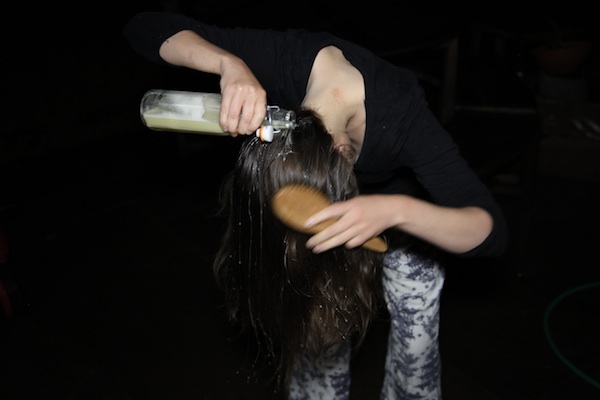 Go out in the rain or have a warm shower! Pour over your scalp in small doses. Brush through as you go (Why not with a plastic free brush or comb ;)
Rinse off in the pouring rain or a bucket of rainwater. Brush or comb as you go. Can also wash under a warm shower of course.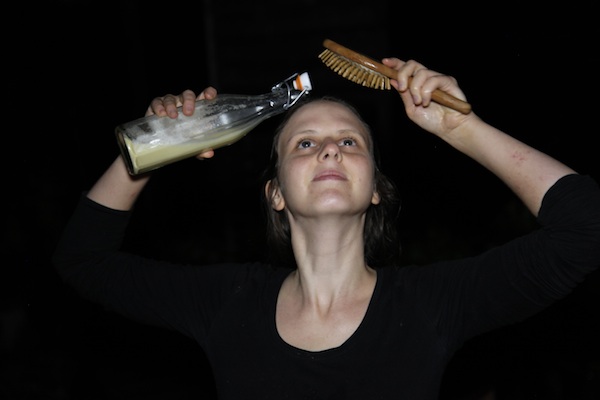 So, there you go, my zero waste day and helpfully some useful money saving tips too.