Eco Birthday Party
56 Comments
6 December 2015 |
Jo
It's my son's 3rd Birthday! Wow, hasn't the time flown by. I did my best to keep it as waste-free as possible. Homemade vegan organic food, including homemade food colouring for the cake. Plus unpackaged ingredients. Party bags made of fabric scraps with charity shop toys and a few Boobalou eco goodies. Pass the parcel with reclaimed paper and reused party decorations. Nice and simple party to celebrate good times with friends :)
We held the party at my mother-in-law's so I cooked the food in her kitchen.
The Cake
I love making birthday cakes for my little man. Okay, I may not be the best decorator(it's meant to be Spiderman!) But look I made the food colouring!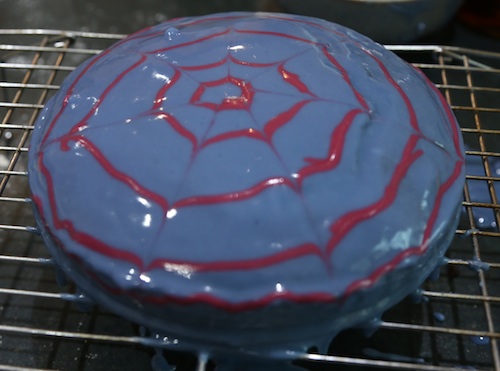 Ingredients:
For the icing:
Half an organic red cabbage
1/4 teaspoon of bicarbonate of soda
Raw whole beetroot
Icing sugar
For the cake
3 very ripe medium bananas
175g of organic plain white flour
120g of natural brown caster sugar
35g coco powder
60g of coconut oil
80ml of water
1 teaspoon bicarbonate of soda
1 teaspoon apple cider vinegar
1/4 teaspoon of sea salt
Method:
Preheat the oven to 160c (I used a fan oven, so you may need slightly hotter)
Measure out the coconut oil and pop it in the oven for a few minutes to melt. Stir occasionally to melt it down quicker.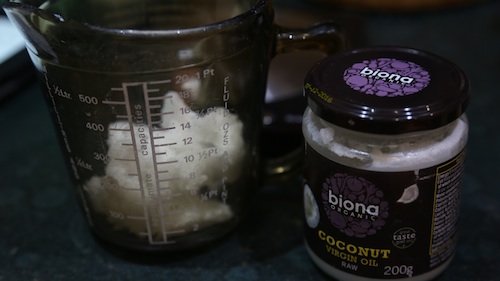 Mash bananas or mix in a blender.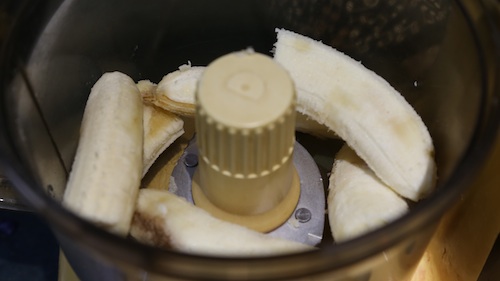 Add to the banana - coconut oil, water, apple cider vinegar and brown sugar and blend together.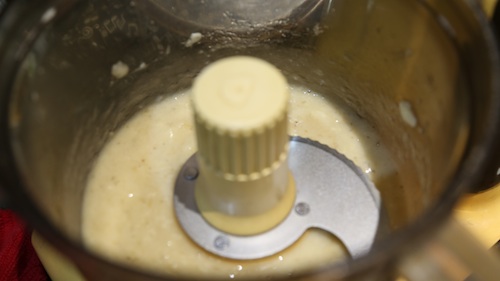 Sift dry ingredients together, then add to the mix and blend.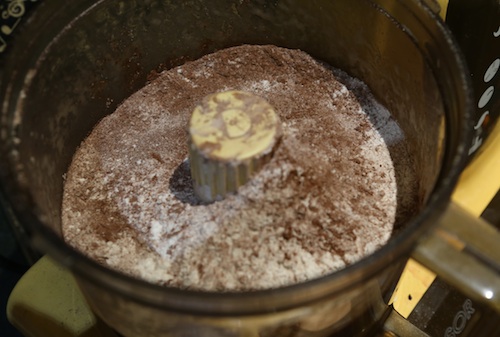 Pour into your cake tin. I coated the bottom with a thin layer of coconut oil.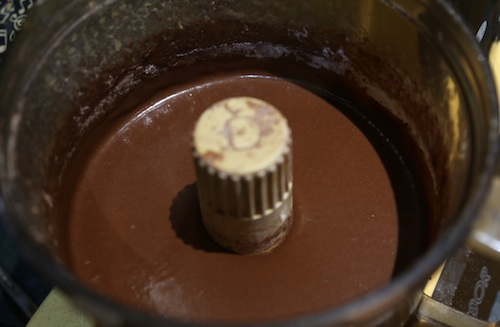 *Warning* this mix is very yummy, so feel free to lick the mixing bowl!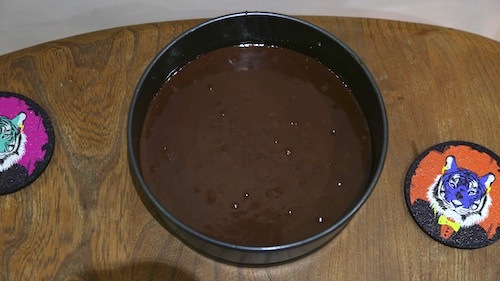 Bake for about 35 minutes or until knife inserted in the centre comes out clean. Cool completely, before icing.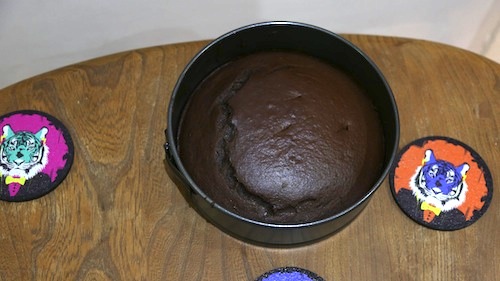 For the blue food colouring
Slice the red cabbage and pop it into a pan. Pour some water in the pan, no need to completely cover the cabbage with water(half way up is fine). Cook on a medium heat for about 15minutes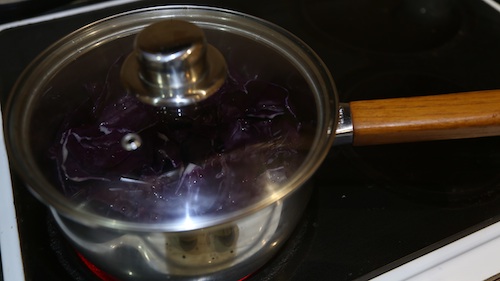 Remove from heat and strain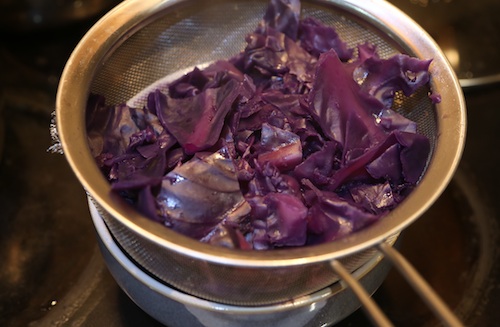 You're now left with purple liquid. So if you want purple colouring then stop here.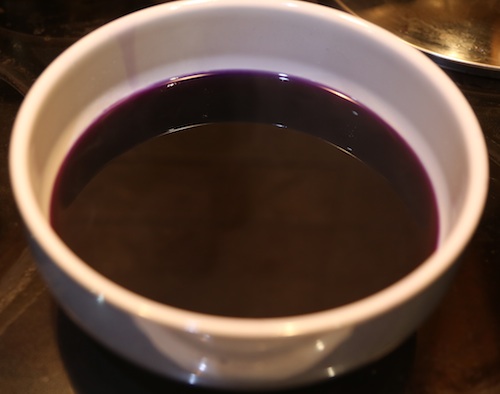 Now here's the magic. To achieve blue food colouring, add 1/4 of a teaspoon of bicarbonate of soda.
*TIP* Add a small amount at a time and keep checking the colour in a white bowl or plate. There is a thin line between blue and green. If you add too much bicarbonate of soda then it may turn green. You may need less or more than 1/4 a teaspoon depending on how much liquid you have. So add small amounts at a time, mix and test.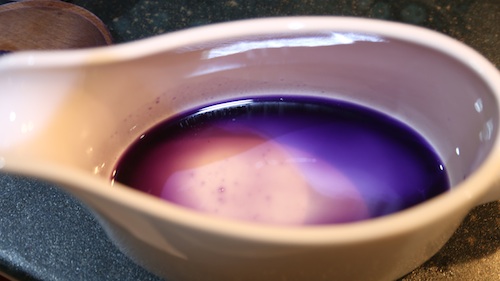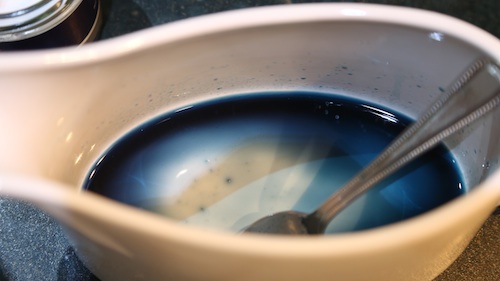 From purple to blue!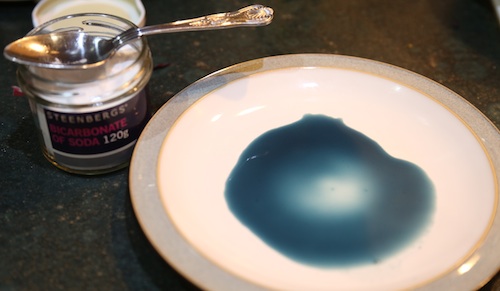 For the red colouring
Blend some raw whole beetroot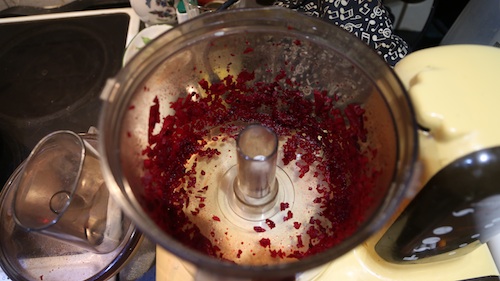 Then strain and squeeze out the red liquid with a cheesecloth or muslin. I have a new kitchen gadget, which I find quicker and easier to clean. It's called a Chufamix which I use to make homemade plant milk but is also good for this purpose too.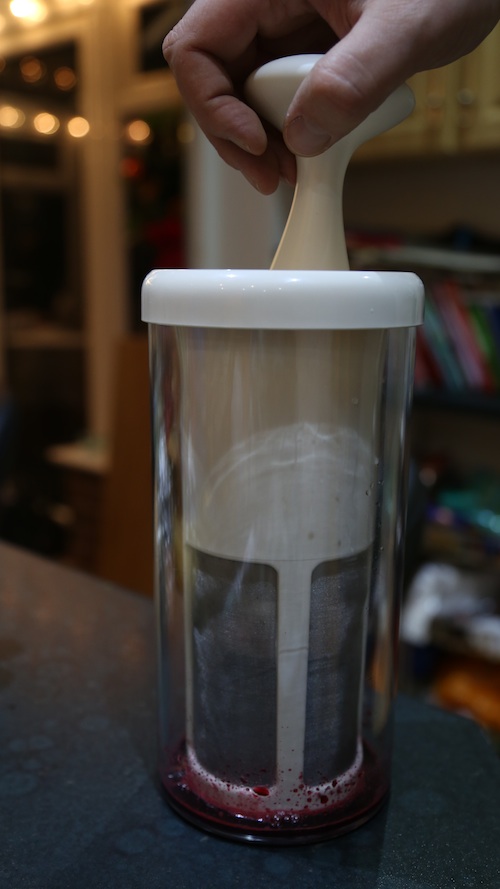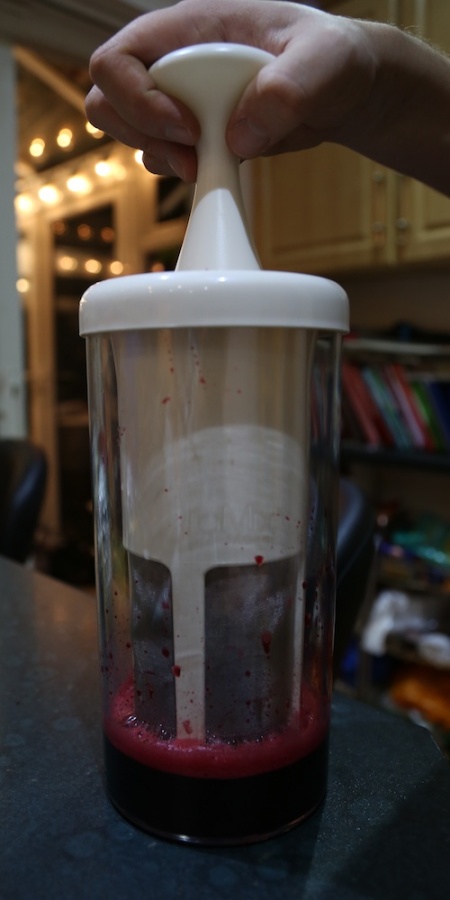 Now you can add your natural food colouring to icing sugar or ground up caster sugar to create the icing. You do not need to add water to the icing sugar, just add a small amount of the coloured liquid at a time to make sure the colour is as expected.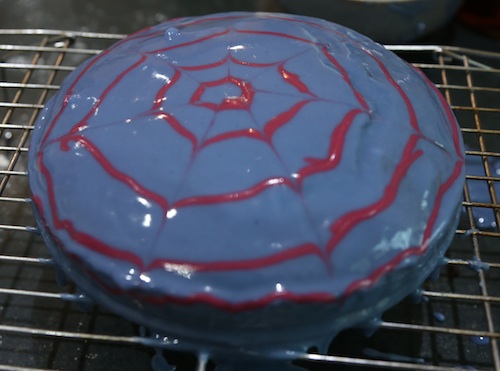 It may not look pretty but it did pass the taste test! You can't taste the red cabbage or beetroot. The cake was very nice, the banana and coconut go very well together.
Makes about 16 thin slices
The remaining cabbage and beetroot went in my homemade bean burger mix. I also made Chana Masala(a chickpea curry) with homemade coconut milk.
To make the coconut milk
I found some coconuts in my local greengrocers. Take two coconuts and break open the shell. Save the liquid. You can strain out any coconut hairs if you're not keen on having them in your curry, with a cheesecloth, I used my Chufamix.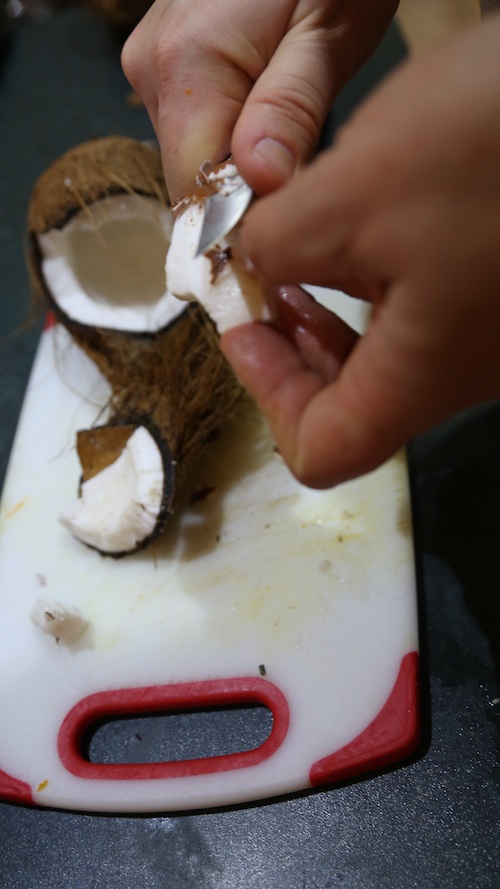 Remove the flesh from the coconut. We used a knife. I got my friend to do this as I can't be trusted with a knife ;) We made a bit of a mess of my Mother-in-law's kitchen but the coconut shell can be composted or repurposed as a tea bag holder for example.
Blend or mash the coconut flesh with 150ml of water. Then strain the milk out with a cheesecloth or a Chufamix.
The leftover pulp is delicious too, so add to other dishes. It can be frozen to use as and when you need it.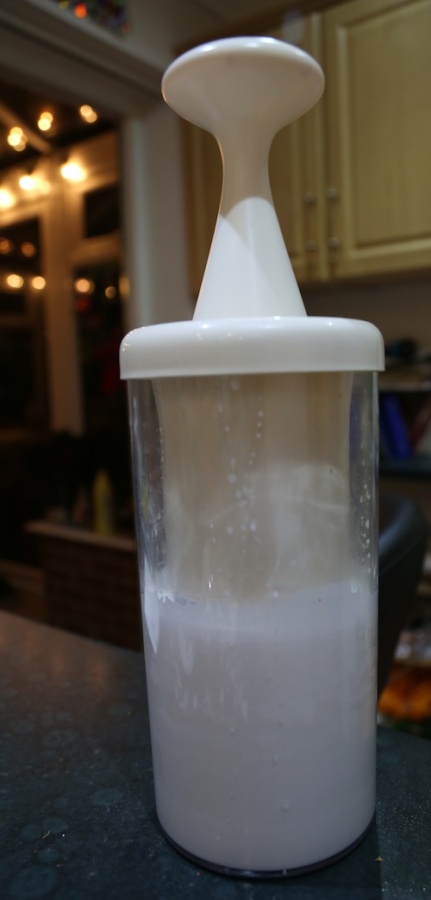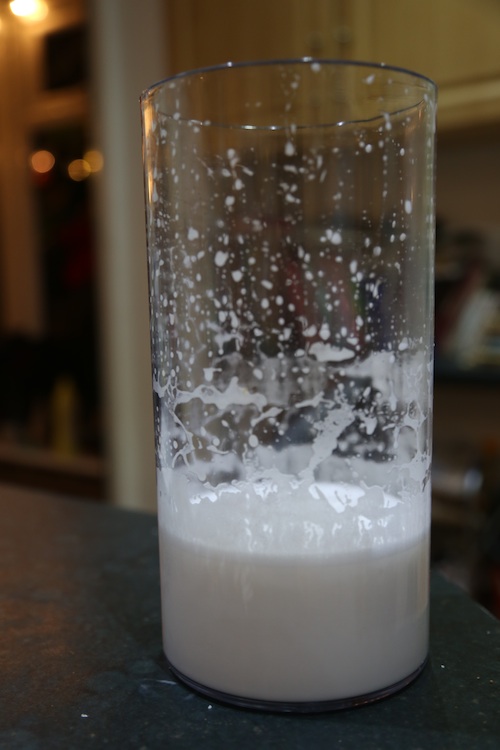 I'll breeze through the other things I made. Homemade lemonade, bean burgers, a squash and peas couscous salad, dips and popcorn.
I bought the popcorn from the Unpackaged store in Planet Organic in Muswell Hill, using my own container. Plus all pulses, couscous and apple cider vinegar too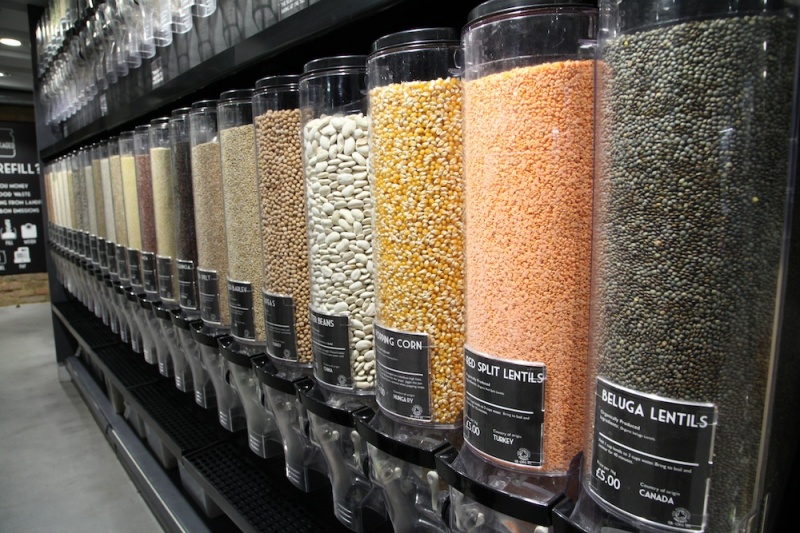 Popcorn takes minutes and costs pennies to make. This amount of corn fed the whole party. If you can't find unpackaged then buying in a packet will still save a lot of waste compared to if you buy shop bought popcorn, as it goes a long way!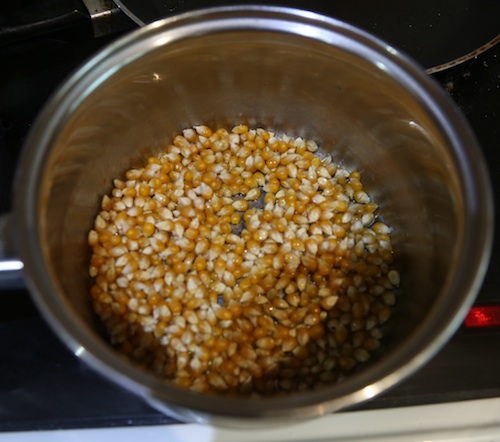 The rice, raisins and nuts were bought unpackaged from The Whole Foods Store in Richmond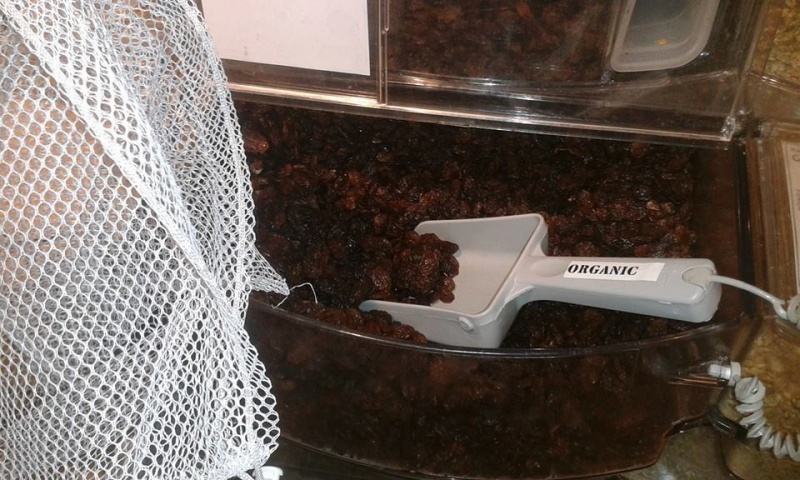 Hummus and olives were bought from a market stall deli, using my own containers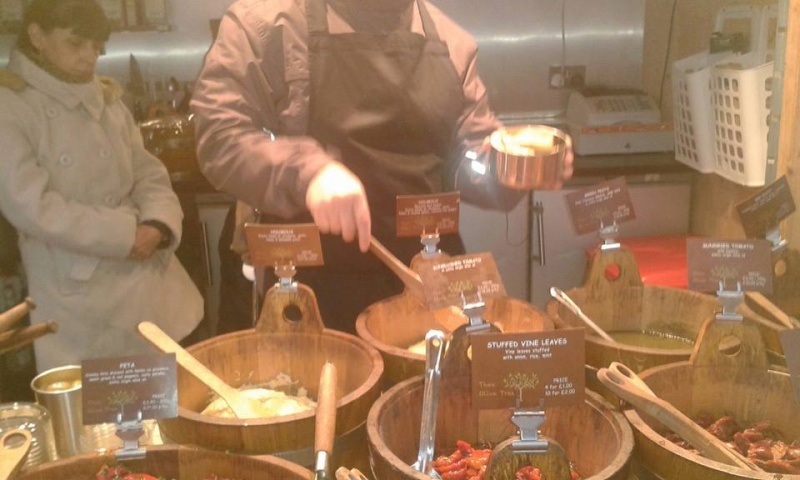 I used frozen peas in the couscous salad which I bought unpackaged from my local garden centre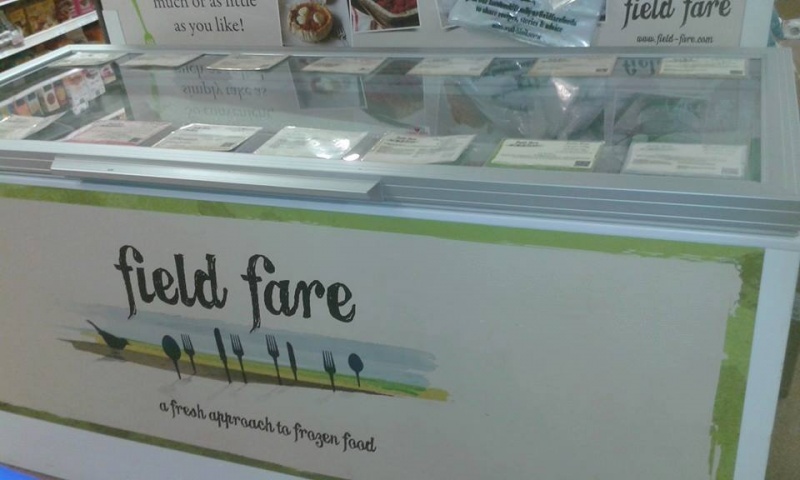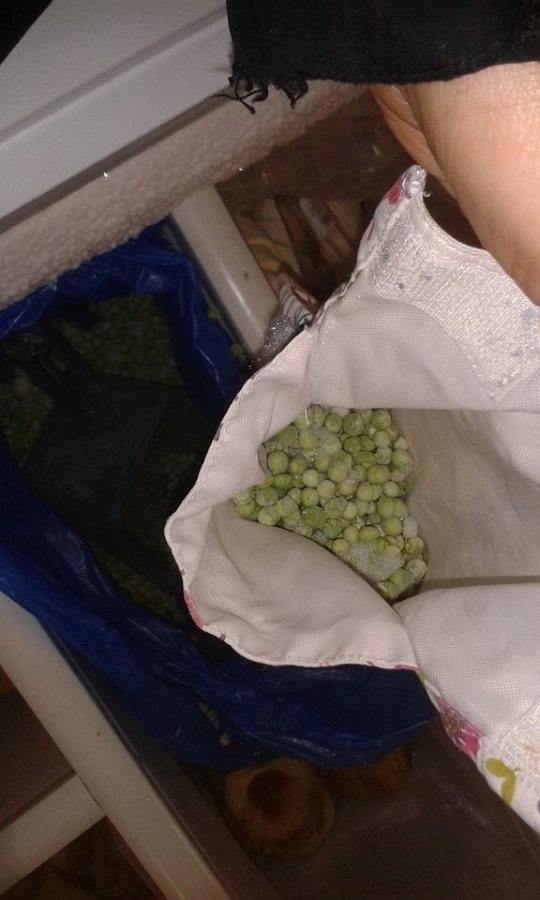 Fresh fruit and veg are easily bought unpackaged. I used my local greengrocer, plus a local man that delivers organic fruit and veg.
For the party bags, there was some scrap fabric left over from the bridesmaid dresses my mum made for my wedding. So she made party bags out of them. Here is my friend showing hers off.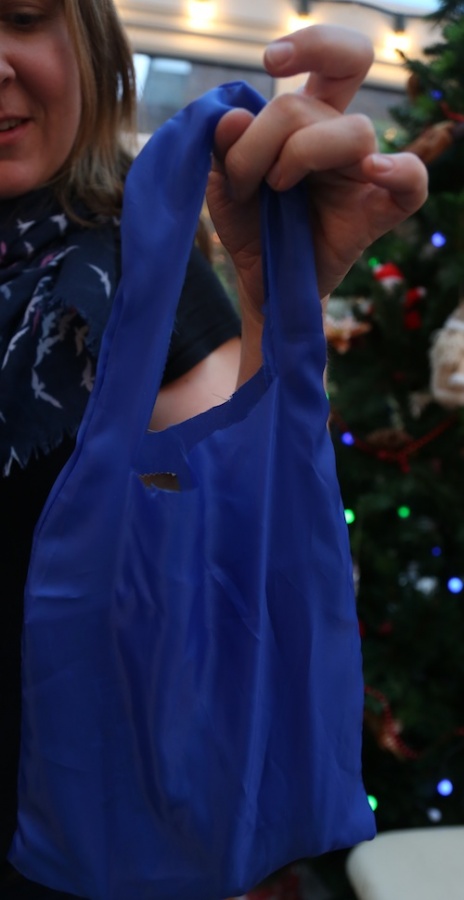 You could also use discarded brown paper bags or reuse empty jars for example.
For the contents, I included a book and a little toy car, both from my local charity shop. Plus a couple of Sprout Pencils which sprout plants when you're done with them, a bamboo toothbrush and then a reusable Bee's Wrap as a Christmas gift for the parents. You could also include some fruit, satsumas for example.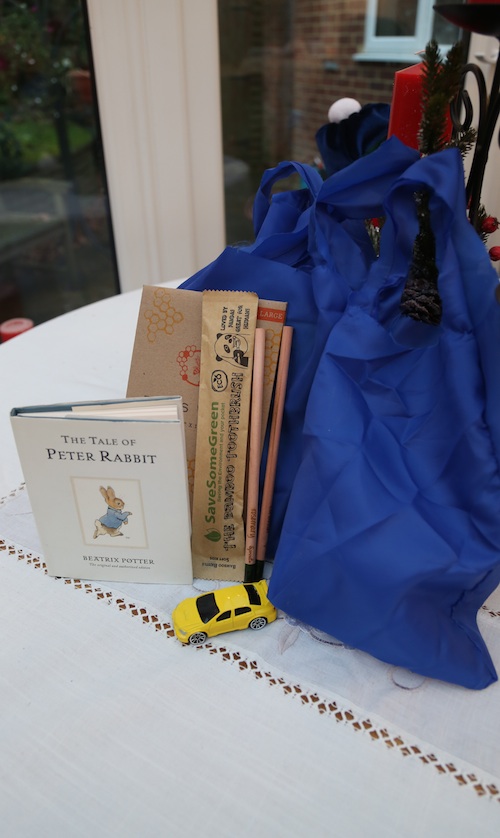 I asked guests to bring any old used newspapers they had for pass the parcel. A friend bought some used wrapping paper with her so I had enough paper for the little party game.
Also, a friend passed on some 3rd birthday decorations, that she kept from her son's birthday to be reused. So, I had some 3rd birthday banners. I will be passing them on to the next 3 year old, so we will all get use out of them and no need to buy new decorations.
As for presents, I never buy Louis birthday or Christmas presents as he gets enough from family and friends and he hasn't noticed yet. I'm sure there will be a day when he does notice, but I'll buy him what he needs.
Thanks for reading. If you have any eco birthday tips I would love to hear them...