Homemade All Purpose Cleaner
7 January 2006 | Jo
Making Homemade All Purpose Cleaner is pretty straight forward.
Ingredients:
Water
Apple cider vinegar
8 drops of drops of lime essential oil, 8 drops of lemon essential oil
Fill a used cleaning spray bottle with 2 parts water and 1 part apple cider vinegar.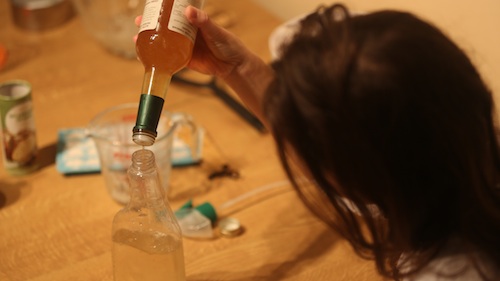 Add the essential oils. Which ever you like. I used lemon and lime essential oil. Stir the mixture and spray.
A very traditional, easy and cheap mixture to make. It's really good at cleaning. Use this all round your house surfaces, floors, bathroom, kitchen. Great all round.